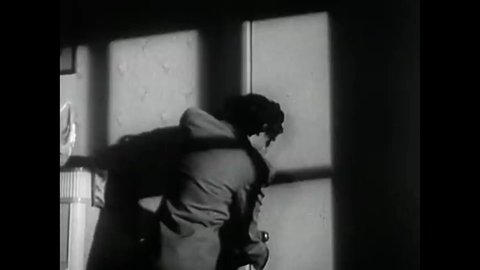 CHAPTER 17, EXCERPT 3
Now Frank had fire ants in his head along with the voices, the goddamn dueling voices. He couldn't make sense of anything. He liked things simple and straightforward and this conflict was tearing him up. Someone needed to shut the fuck up. He put his palms against his temples and tried to push everything back together but it didn't work. Gazing across the table at Judy, he didn't think she was wearing any underwear. He grabbed the vodka bottle, tilted it to his mouth and slugged down a double blast, wincing, nearly coughing. Then she put on that come-hither-bedroom-eyes look that he liked, grinning down at him, and Frank saw a goddamn bird of prey about to slam down on a rodent. Two Fords—two rodents. Score two for Judy Bruton. No—three. Let's not forget the illustrious Mr. Pills.
Frank set the vodka bottle back on the table and watched her sashay through the archway into the next room, each little bounce of her ass a shot below the belt. Frank had already seen the expensive canopied bed in there, the bedspread shining like gold, and now he was picturing her on it.
And then, from the bedroom, "You ready yet, Frank?" Her voice low and thick.
Frank grabbed two red capsules from the tray, slugged them down with another slosh of vodka, picked up the rolled up bill, snorted half the pile of powder and then repeated the act in the other nostril.
Then Judy reeled in the leash while the soiled seraph pushed him from behind and he staggered into the bedroom stripping off his clothes. She was sitting on the edge of the bed just like he'd pictured, pulling the dress over her head before he could tear it off. And then there it all was, waiting for him. And for a scant instant in his head—here and then gone—he saw a smelt rushing headlong into a dip net.
Judy spread herself, grabbed his arms and pulled him down. He slammed inside her, locked his mouth on hers and their tongues lashed together, writhing like snakes. Thrusting with animal lust, hatred, frustration, anger, sorrow and grief driving him on, Frank was climbing toward the top of the mountain, striving for the peak, the drugs taking him places he'd never imagined, when that weak little voice came back in his head, that meek fellow adrift at sea in the oar-less rowboat. Thrusting harder, Frank tried to shut it out but the little man couldn't be silenced. "That's it, Frank, pour on the cement until I'm buried. Pour it on until you can't hear me anymore. Build it up with every stroke until I'm gone forever. Pile on the cement. Pile it on. Build up the walls… pour it on…"
Frank continued pushing and thrusting and grinding his hips until he was slick with sweat. And then she was screaming and he was groaning and it was all pouring out of him in a feverish, burning, sick rush.
And then he was left there, small, weak and empty, with a world's worth of dread sliding over him like a sewer eruption. He rolled off not wanting to see her face but compelled to look anyway, like a kid at the peep show pulling back the curtain on his worst nightmare. Man, her look of total satisfaction tore at him. What the hell had he done? Now his skin was a prison and his mind a cage with poison spikes. He wanted to climb the walls and gnaw the ceiling tiles.
He sat on the edge of the bed and stared at the floor. Shame wouldn't let him raise his head. He was drowning in the Lake of Fire, man, and behind him she was laughing. Not loud but he could hear the derision, the mocking.
She was not human.
He stumbled out of the bed in a sullen daze, picking his clothes from the floor and carrying them into the living room. He sat in a stuffed chair and fumbled them on. When he had his boots on his feet he stared at the coffee table: the vodka, the pills, the grains of white powder. With waves of nausea filling him to the brim, he struggled upright. He could still hear her snickering, louder now. She wouldn't stop. He stared at the vodka bottle, had the urge to grab it and crush her skull. Or take the lamp cord and strangle that smirk right off her face, watch it turn to fear and horror, watch the poisoned life spill out.
Just turn around and rid the world of one more filthy parasite; one more blood-sucker…
But then a voice of reason found its way in.
Ah, come on, man, you knew what you were getting into. You always knew this was going to happen. You had all your denials set up, but you knew, goddamnit. Now take your lumps and get the hell out of here. You got a long row to hoe, dumb ass.
Frank got up from the chair, picked his jacket off the floor and shrugged it on. Feeling like a man who'd just killed the only thing he loved, he walked to the door on shaky legs and slid back the deadbolt. And from the bedroom came one last pleasantry. She said it loud and it cut him like a meat-clever to the soul.
"Thanks for coming, Frank."
Her grating, twisted laugh followed him out the door like a reoccurring nightmare.
At the bottom of the stairs he could still hear her laughing. He couldn't tell if it was real or just in his head but it didn't matter, it was still there, like a jackhammer excavating his medulla oblongata.
As he moved through the well-lighted vestibule, Frank felt naked and exposed and his mind was working rapid fire, trying to grasp some straws. More booze? More coke? Pills? Suicide? You can take a flier, man, be just like Ray-Ray—two peas in the same goddamn pod.
But Frank was never one to look at life as a veil of tears or a grim relentless struggle. At times even—shit, he actually enjoyed the whole mess. But now stepping outside into the dark and the mist and the flashing cop car lights down at the far end of the block, he was thinking it would be a long time before he got back to that nice place. But more pressing, he was still blocks from home and his legs were wobbly and getting worse, something he ingested creeping over him like a lead blanket. He knew if he didn't start moving he might not make it to his house. And now there was another squad car blowing up the avenue toward him and the beacon was jabbing red and yellow shards deep into his head.
He ducked around the edge of the building into the shadows and watched the cop car turn onto Fifth Street and head down toward the rowdy party. Then he heard a rustling behind him and turned toward the sound.
He saw it coming.
He scrunched his head down and raised his shoulder to block but he was too slow and too late. The club grazed off the top of his shoulder and caught him up high on the temple and his head exploded in white-hot pain. He saw blue lightning with flashing yellow streaks and then his legs disappeared and the lights went out.
(End of Chapter 17)
Ebook and paperback now available at all online bookstores for $2.99 and $15.95!
BarnesandNoble.com direct link  https://bit.ly/2KrFGEh
Amazon.com direct link http://amzn.to/2CPeDPT
Ebookit.com direct link https://goo.gl/xDC1yi